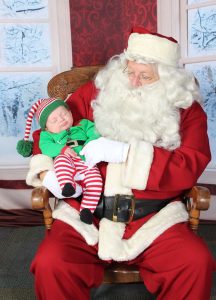 Having Christmas withdrawal?
This little cutie met Santa for the first time last month at our Baby's First Christmas event with the Family Birthing Center at UPMC Northwest. First-time parents Cory and Jennie Lamming attended the event with their son Landon, who was born August 19.
The UPMC Northwest Family Birthing Center celebrated its 7th Annual Baby's First Christmas Party to honor the 65 babies born at the hospital last year.