What comes without ribbons, without tags, without packages, boxes, or bags?
It was the stench of a Grinch celebration, at UPMC Northwest Hospital's Family Birthing Center, which on Saturday, celebrated its Eighth Annual Baby's First Christmas Party to honor the babies born at the hospital last year.
Family Birthing Center staff dressed up for the "How the Grinch Stole Christmas" theme to greet more than 70 special newborn guests, including Emalyn Griffie of East Brady, PA, born May 5th and her parents Dustin and Melissa Griffie, along with her 5-year-old brother Jase.
The special guests were joined by more than 200 of their own family members, who enjoyed refreshments, basket giveaways, and coloring for the older children.
Santa and Mrs. Claus stopped by to make a special appearance so that each new baby could have their first Christmas photo taken with them. Each baby also received an ornament to commemorate this special occasion. Dr. Kyle E. Shilk, DO Anesthesiology, and his wife Pediatrician Heidi Ochs, DO, took on the roles of Santa and Mrs. Claus. They said, "It was a real pleasure in getting to share time with families and being able to be part of their Christmas memories. We look forward to sharing in the tradition in the future."
This annual event also gives the Family Birthing Center staff a chance to reconnect with babies and families.
UPMC Northwest averages 600 newborn deliveries a year. The Family Birthing Center has three labor, delivery, and recovery rooms; a 10-bed postpartum unit; and a 12-bed newborn nursery.
To learn more about this and other events sponsored by Northwest Hospital Foundation, contact Theresa Edder, Executive Director at (814) 676-7145 or visit northwesthospitalfoundation.org.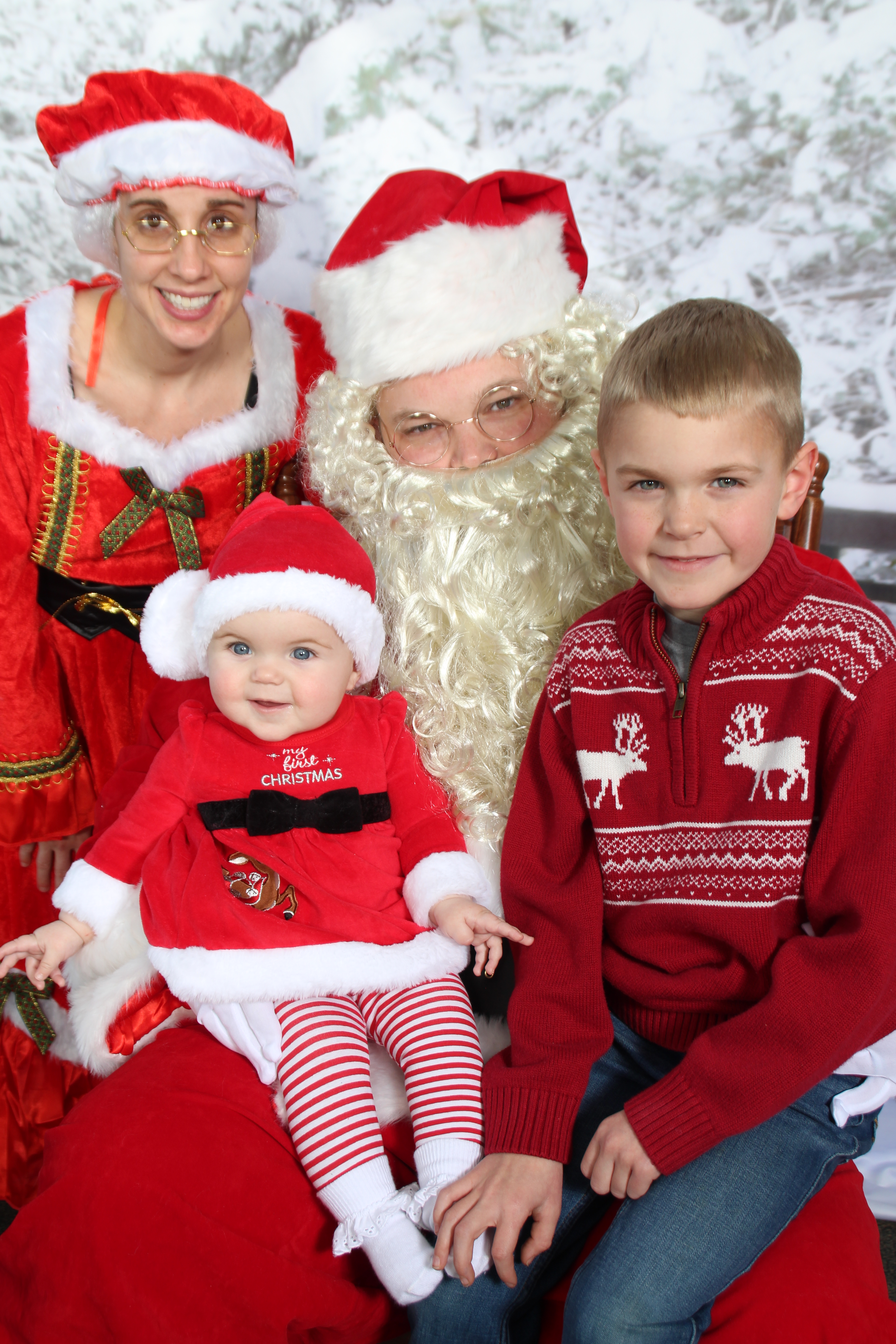 Nursing Education Fund Dress Down Days
Employees who donate to the UPMC Northwest Nursing Education Fund may dress down at work on Fridays between July and September.
Staff may wear a UPMC T-shirt, jersey of a favorite sports team, or any seasonal scrub top.
Fund donations will be accepted in the Administration Office or Human Resources Office or can be given to any Administrator on Duty.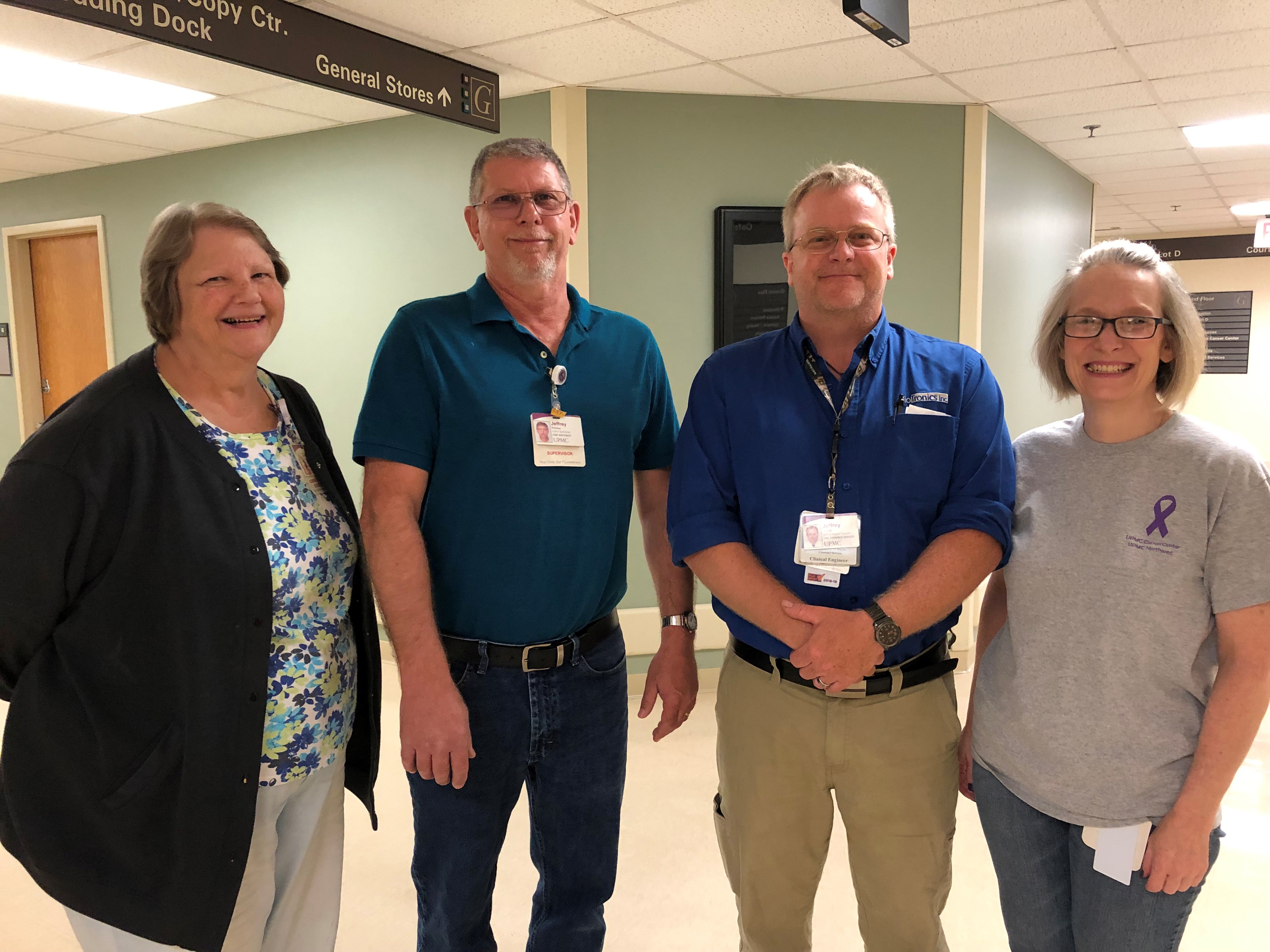 Medication Hardship Fund Supported by Trails to Ales Brewery
During the month of July, Trails to Ales Brewery is donating 3% from sales of its Sandy Creek Shandy brew to benefit the Northwest Hospital Foundation Medication Hardship Fund.  Ales Brewery is located at 1270 Liberty Street in Franklin, Pennsylvania.
Many residents without full health insurance coverage often must decide between putting food on the table or going without medication.
The Medication Hardship Fund ensures patients can obtain their medications and reduces the chance of costly hospital readmissions.
Emergency Department Receives New Portable CPR Device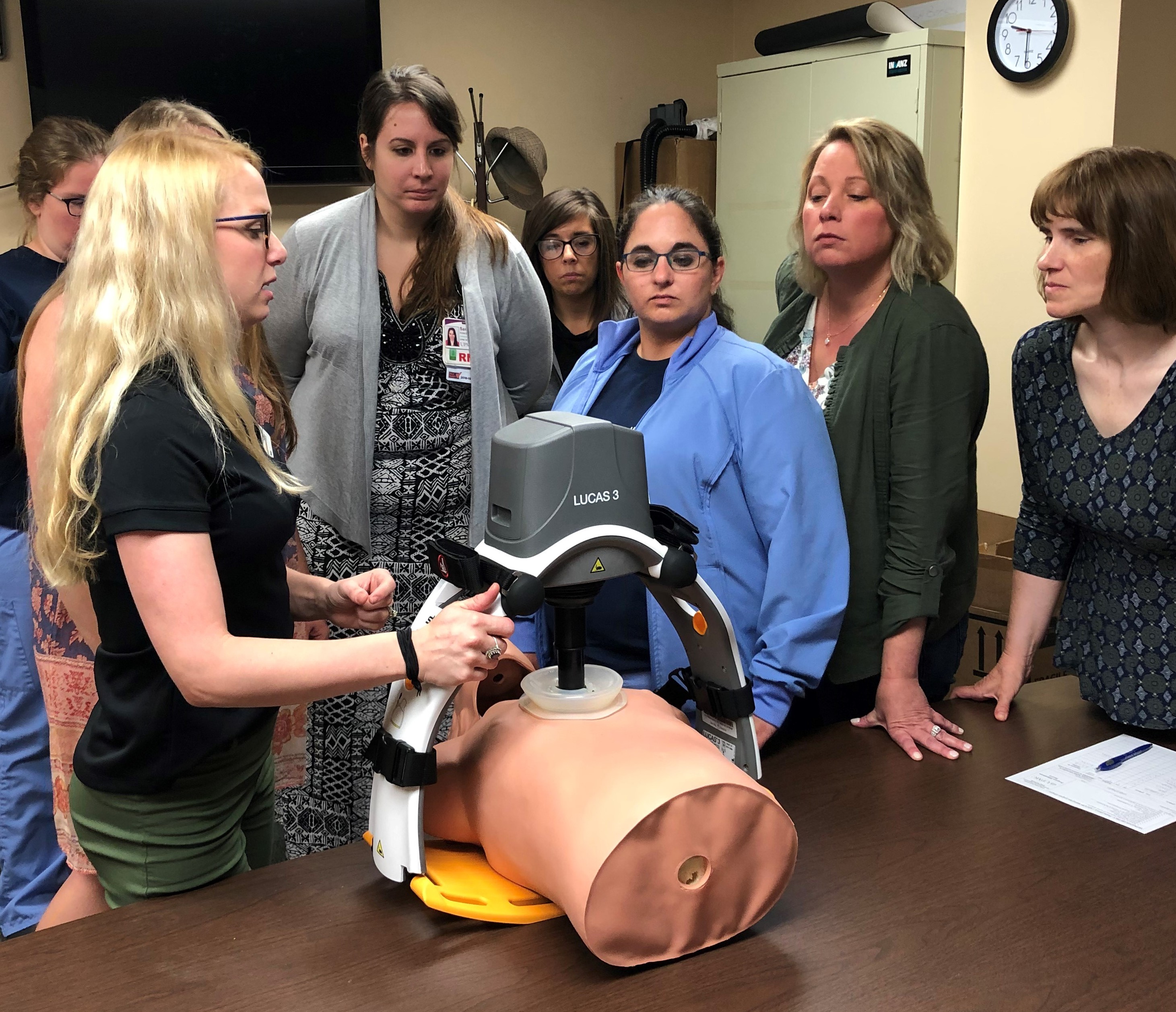 UPMC Northwest received a cardiac device primarily for use in the emergency room but one that can be deployed throughout the hospital.  The $14,000 device, which is a gift from the Northwest Hospital Foundation, is the LUCAS 3, V 3.1 Chest Compression System (LUCAS), which aids in resuscitation of cardiac patients.
"I am happy to say that our facility is very privileged to have this level of support from the Foundation," Emergency Department Director Heidi Boitnott said.  "The Foundation has allowed us to secure equipment that we may not have otherwise been able to obtain."
The LUCAS device delivers consistent, high-quality chest compressions at recommended rate and depth while allowing for chest recoil.  That means fewer interruptions compared with manual CPR, leading to higher compression ratios and doubling of blood flow to the heart and brain.
Studies demonstrate the LUCAS device improves quality of chest compressions, increases carbon dioxide monitoring levels, and sustains lifesaving blood circulation during prolonged resuscitation attempts.
"Prolonged CPR can occur in many situations, including when serious, inclement weather delays a transport," Boitnott said.  "LUCAS can free up personnel to let them focus on other critical emergency patient care, such as defibrillation, intubation, and IV placement."
Enjoy the Walking Trail!
Bringing a friend or family member to Northwest Hospital for a procedure?
Skip the waiting area and enjoy the Walking Trail!
Through the generosity of our community, the Trail offers a smooth, paved surface, three seating areas, and doggie stations for your fur-babies.
Pictured:  Vicky & Charlie
Cancer Survivors Celebration Picnic
Northwest Hospital Foundation will celebrate with cancer survivors and their families and friends at the Annual Survivors Celebration Picnic on Wednesday, August 14, 2019.  The picnic celebrating life will be held at the UPMC Northwest Pavilion.  Please RSVP to attend by August 9.
Wendell August commemorative ornaments in memory or in honor of a loved one can be ordered by July 22.
National Nurses Week
National Nurses Week begins May 6 and ends on May 12.
Thank you to all the nurses at Northwest Hospital for your dedication to your profession and to your patients!
Has a nurse touched your heart?
It's the perfect time to give back and honor a nurse.
northwesthospitalfoundation.org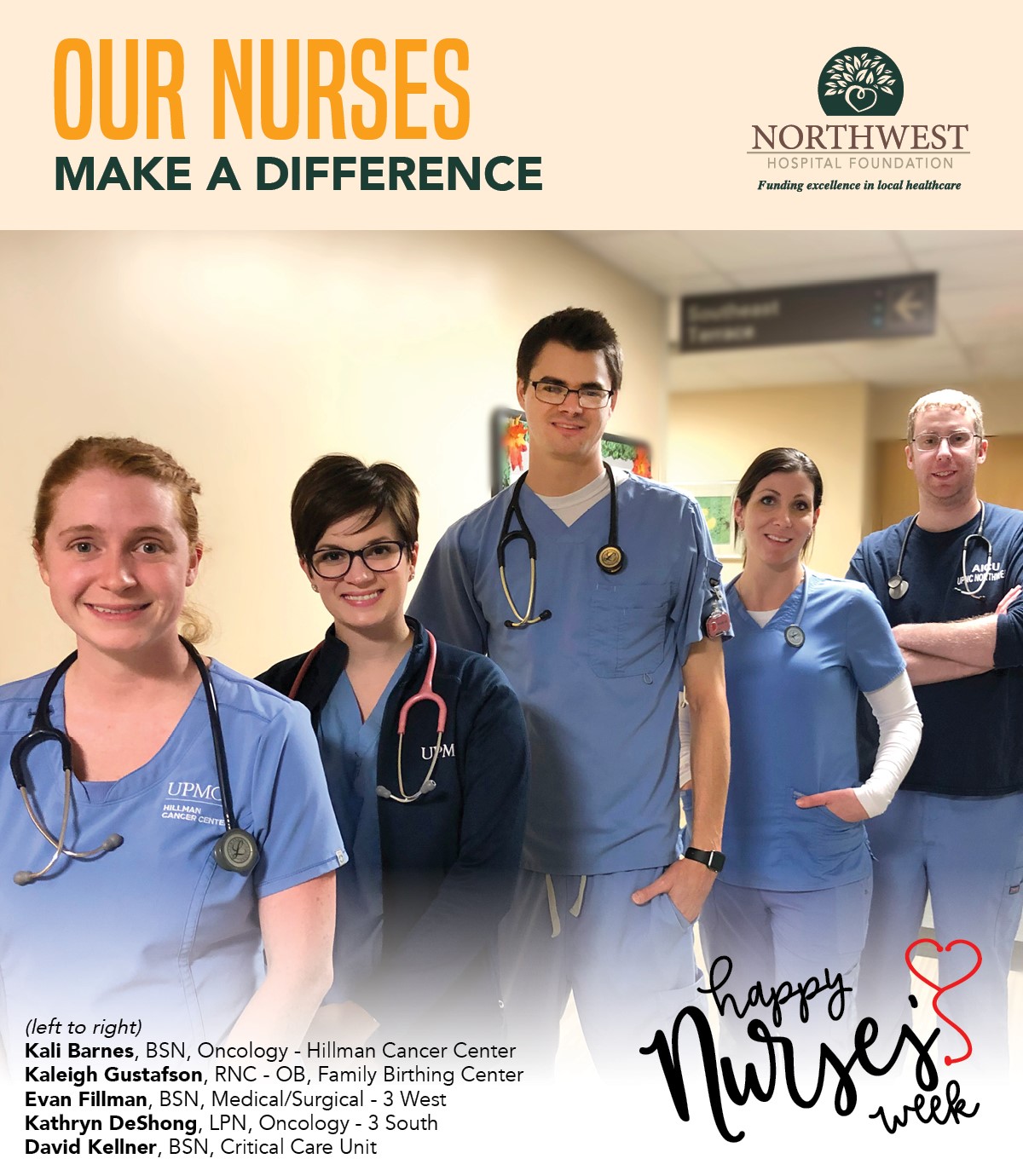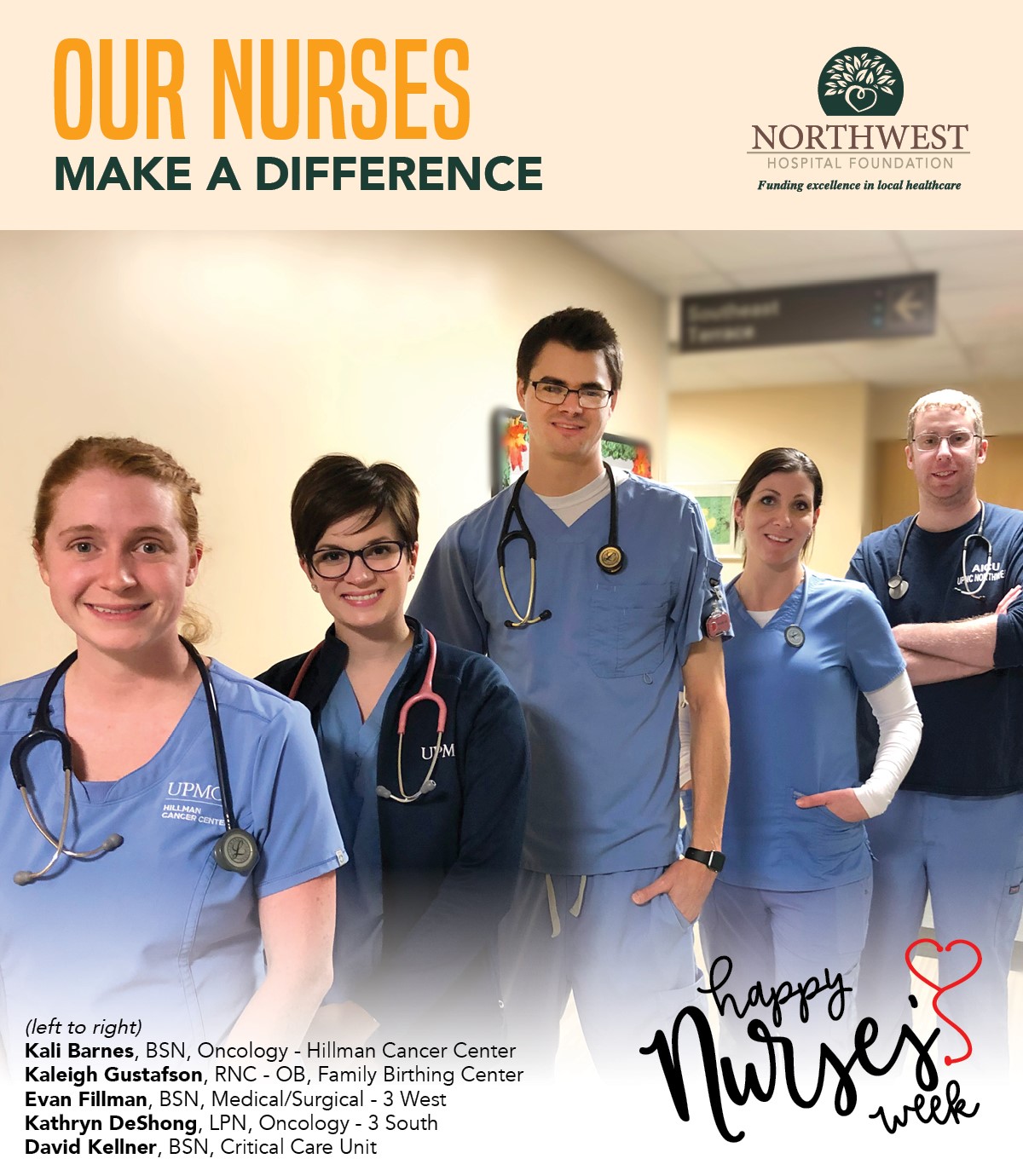 10th Annual UPMC Northwest Stroke Symposium
Stroke Survivors Picnic
Northwest Hospital Foundation will celebrate with stroke patients and their families at the Annual Stroke Survivors Picnic on May 20.  Please call and register to attend!
Happy Doctors' Day!
On this special day we recognize the contributions of our physicians to their patients and the community. Happy Doctors' Day!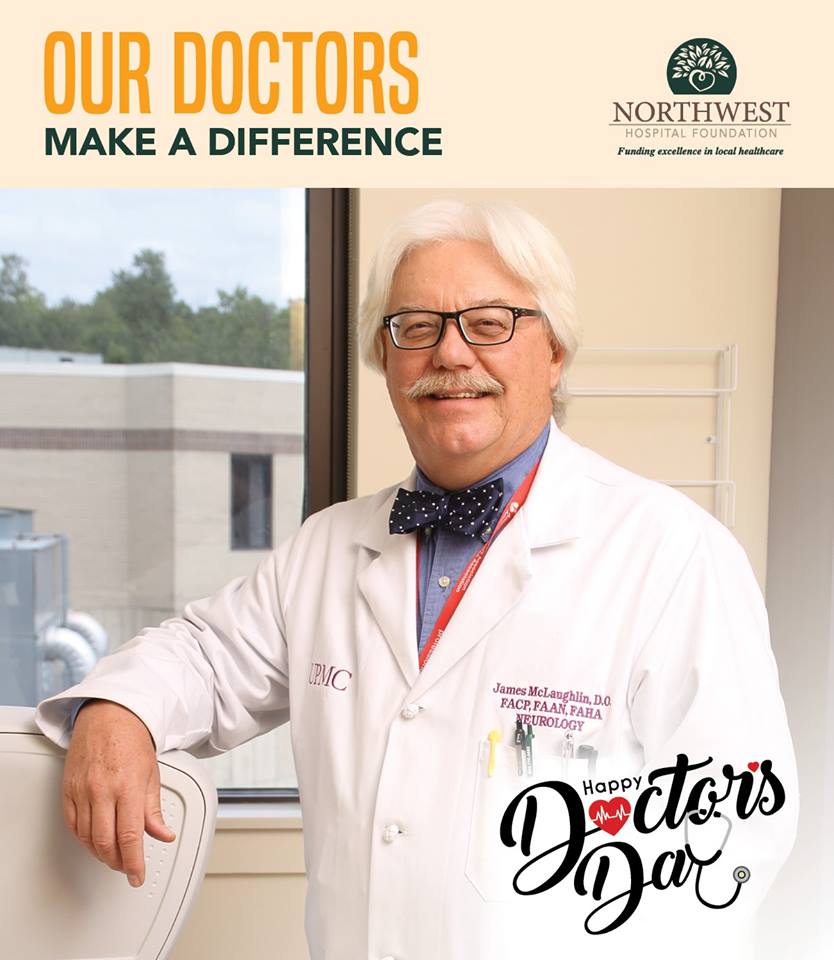 Archives by Month:
Archives by Subject:
Archives by Year: