There's No Place Like 'Om'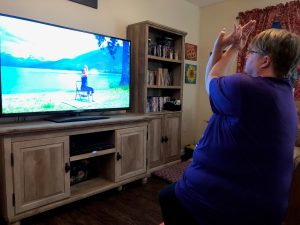 Deanna Milford of Venus enjoys yoga from the comfort of her own home through a Foundation sponsored yoga program. The program is offered through the Hillman Cancer Center and is part of a very unique study offered at UPMC Northwest.
You can read more about the program in the upcoming Business Forecast and Review in The Derrick. If you would like to support the Hillman Cancer Center at Northwest, please contact our office at (814) 676-7145 or edderta2@upmc.edu.
Week of Giving: March 18-22, 2019
Today we kicked off the 2019 Week of Giving with our friends at Bridge Builders Community Foundation! The Week of Giving is March 18-22.
Baby's First Christmas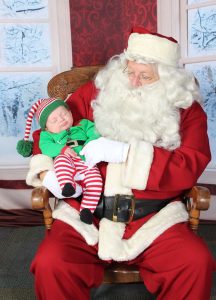 Having Christmas withdrawal?
This little cutie met Santa for the first time last month at our Baby's First Christmas event with the Family Birthing Center at UPMC Northwest. First-time parents Cory and Jennie Lamming attended the event with their son Landon, who was born August 19.
The UPMC Northwest Family Birthing Center celebrated its 7th Annual Baby's First Christmas Party to honor the 65 babies born at the hospital last year.
Archives by Month:
Archives by Subject:
Archives by Year: