Cancer Survivors Celebration Picnic
Northwest Hospital Foundation will celebrate with cancer survivors and their families and friends at the Annual Survivors Celebration Picnic on Wednesday, August 14, 2019.  The picnic celebrating life will be held at the UPMC Northwest Pavilion.  Please RSVP to attend by August 9.
Wendell August commemorative ornaments in memory or in honor of a loved one can be ordered by July 22.
National Nurses Week
National Nurses Week begins May 6 and ends on May 12.
Thank you to all the nurses at Northwest Hospital for your dedication to your profession and to your patients!
Has a nurse touched your heart?
It's the perfect time to give back and honor a nurse.
northwesthospitalfoundation.org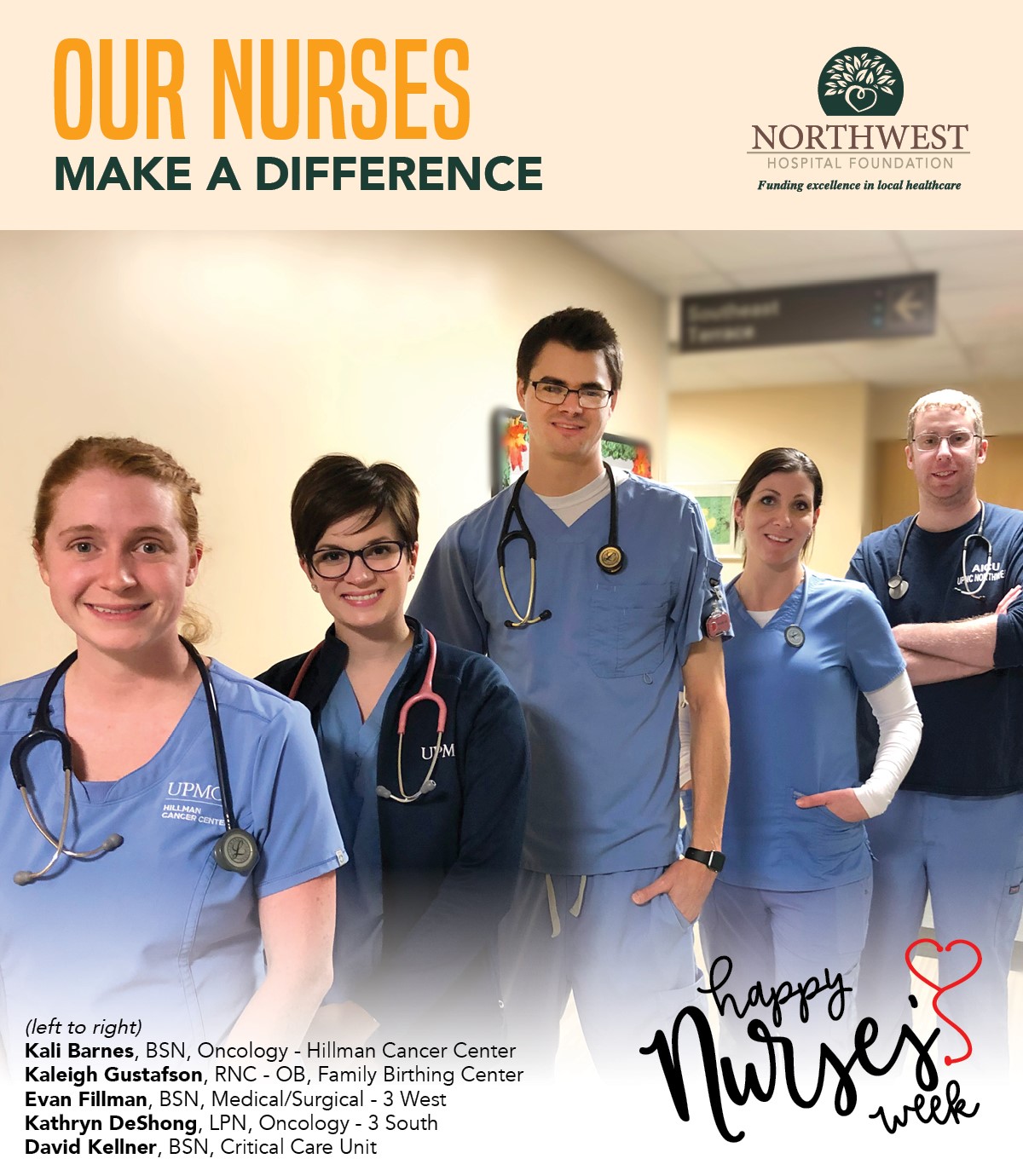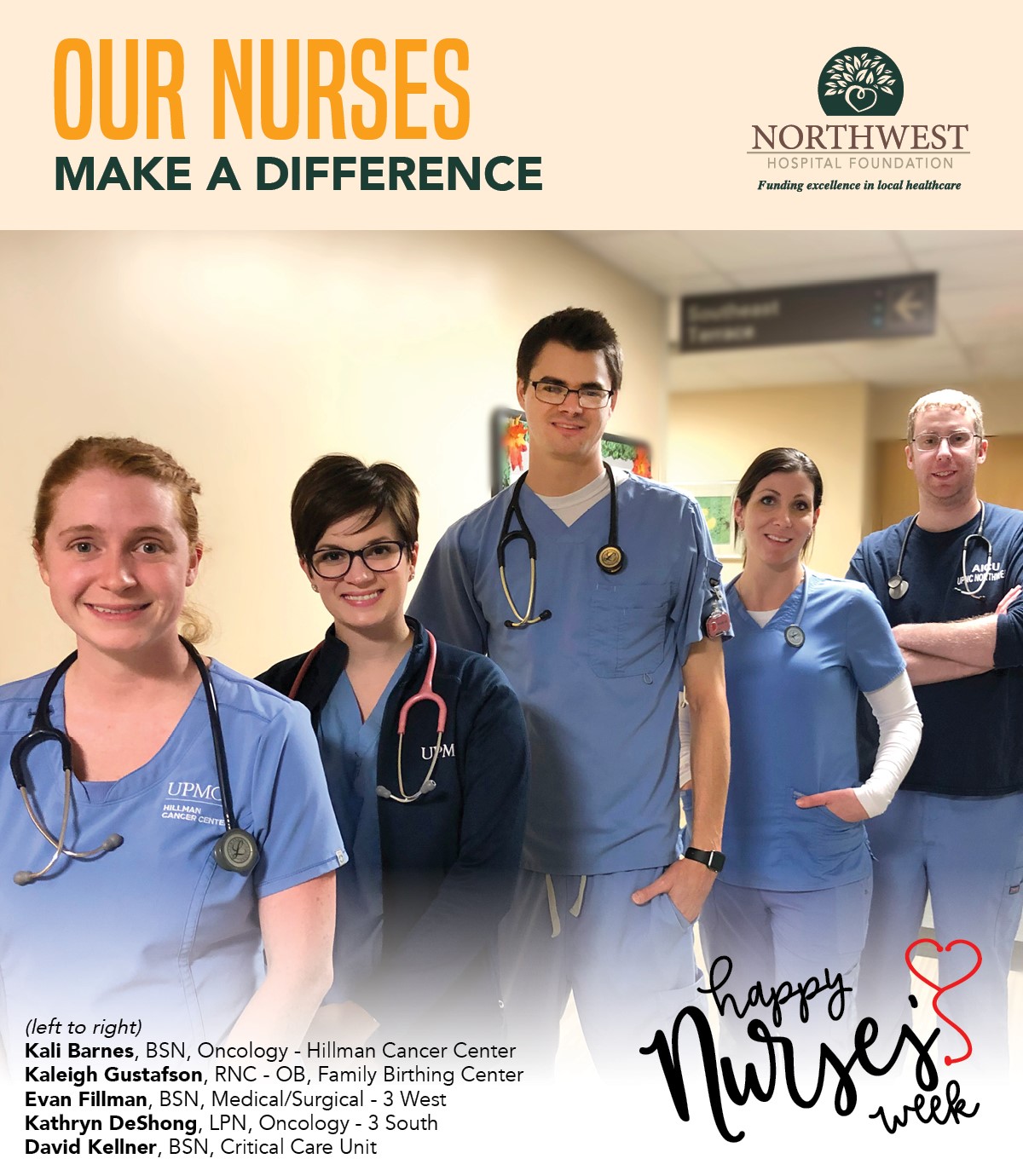 Archives by Month:
Archives by Subject:
Archives by Year: